Four cozy seating areas with comfy sofas and chairs with soft carpet underfoot and unique décor break up the expansive lobby into intimate spaces where visitors can sit and chat or wait for a friend. Colorful pastoral artwork graces the walls, giving the room a peaceful feel amongst the splendor.
The second floor offers the perfect event space. The polished hardwood floor reflects the natural light from the arched French doors. The doors open to the restored balcony overlooking Marion Street. During the years The Blanche was closed, the second and third floor balconies were demolished. Today they stand proudly over The Blanche entrance. Aside from adding to the charm, they come in handy when you are unloading luggage out front on a rainy day.
What you don't see is equally important. There is no registration desk. That's because the Blanche is much more than a 14-room boutique hotel. It also houses nearly two dozen one and two-bedroom apartments, along with retail, office, co-working and event space.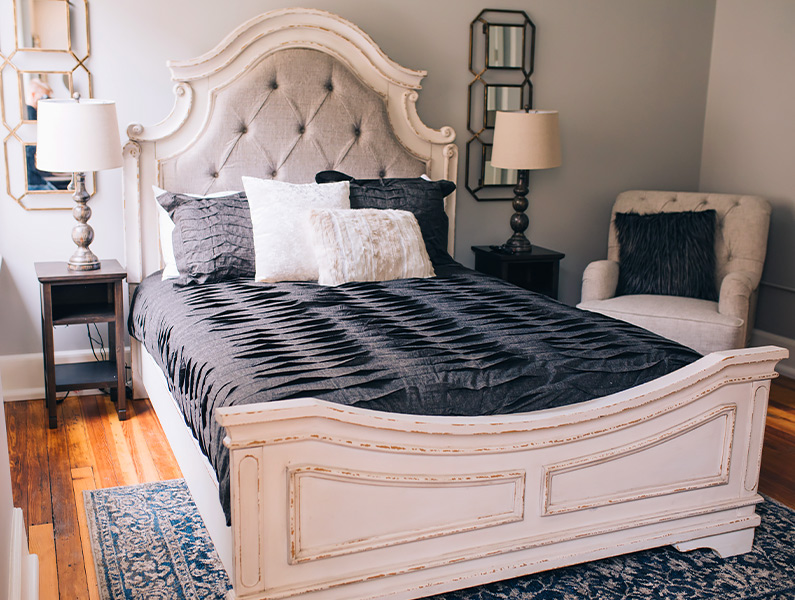 Hotel registration is done via Airbnb or direct booking through www.theblanche.com or by calling 386-628-1178. Each charming, modern, unit is slightly different. The color scheme is in soothing muted blues and grays with an art deco style that speaks to the hotel's historic past. My suite had everything I needed—a small fridge, lots of counter space, a coffee maker and sink, and a full bath. The comfy sofa could be rearranged to suit, and oh, that bed. It was so comfortable, I was asleep almost as fast as my head hit the fluffy pillow. Families traveling with children can opt for a room with adorable bunk beds, guaranteed to make the kids feel at home. The parents' bedroom is conveniently located at the other end of the suite, offering a bit of privacy. Windows abound throughout. Every room has an abundance of natural light, thanks to those large windows. The units are the perfect blend of modern convenience and historic charm.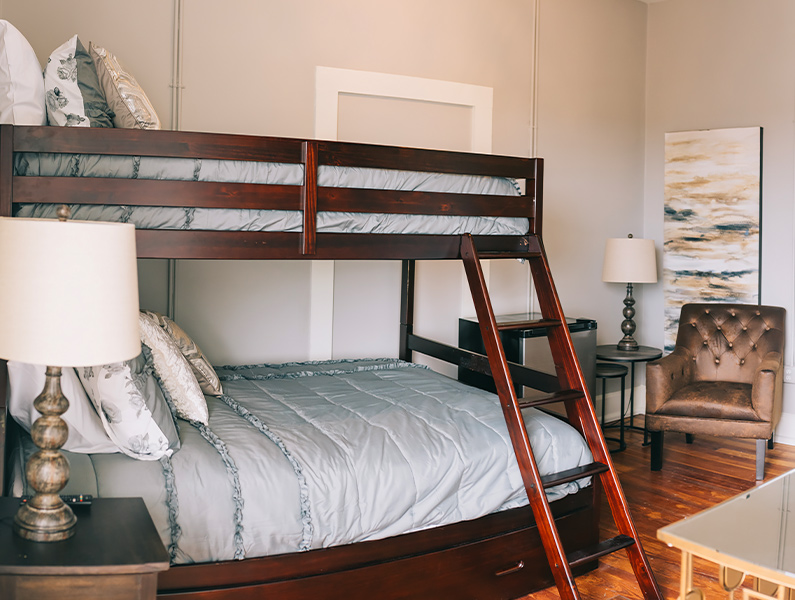 If you fall in love with The Blanche and want to make it your home, you might be lucky to find an opening in one of its 22 apartments. The six two-bedroom units and 16 one-bedroom units were all rented when I visited shortly after the grand opening. With luxurious finishes, state-of-the-art kitchens with granite countertops and stainless steel appliances, a washer and dryer in each unit, and located in the heart of Downtown Lake City, it was easy to do.